Bucks Favored on Most Sportsbooks to Win 2019-20 NBA Title
Following a stellar performance during the postseason the Toronto Raptors won the NBA championship, a first for the franchise. Odds makers released the odds to win the 2019-20 NBA championship within hours of the Raptors winning the title on Thursday.
Most sportsbooks listed the Milwaukee Bucks as 9 to 2 favorites to win the title with the Golden State Warriors close behind at 5 to 1, followed by the Los Angeles Lakers at 7 to 1, the Raptors at 8 to 1 and the Houston Rockies at 9 to 1 rounding out the top five.
Several sportsbooks listed the Los Angeles Lakers as their favorite to win the NBA Title in 2019-20 with odds of 4 to 1.
Free agency is looming and will create an adjustment in the opening odds with players such as Kawhi Leonard, Kevin Durant, Kyrie Irving, Jimmy Butler and Klay Thompson all soon to be free agents.
The potential trade of star forward Anthony Davis from the New Orleans Pelicans will impact the futures as well, even if it never happens.
Kevin Durant is not expected to play next season therefore whichever team that signs him, the first year will not be affected by his presence as he will be rehabilitating his Achilles tendon. Any team that signs Klay Thompson will have the same wait as the Warriors shooting forward tore his ACL during Game 6 of the NBA Finals on Thursday.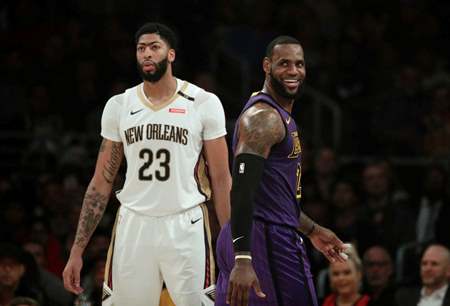 The probable Anthony Davis trade will affect the futures market for the 2019-20 season much more than where Durant and Thompson end up playing. The Lakers and Celtics are considered the top two teams where Davis may end up, which is why the Lakers have the third best odds on most sportsbooks and the best odds on several others.
Davis has not been shy about letting it be known he wants to play for the Lakers and in all likelihood that will happen. However, the Pelicans after seeing Toronto win the NBA title with Leonard as a soon to be free agent may opt to go all in for a chance of the title in 2019-20 and keep Davis.
One other factor not yet mentioned is this month's NBA Draft, which could impact the futures market as well.
The post Bucks Favored to Win 2019-20 NBA Title by Most Sportsbooks appeared first on Betting Sports.
(c) Betting Sports – Read entire story here.